DENIMS MADE FROM
100% RECYLED COTTON
Our first ever DetoxDenims made from 100% recycled cotton are here! Re-discover iconic styles, like our mom jeans MAIRAA, or browse our latest additions like our cool new straight-leg AAIKALA or baggy HAAYI.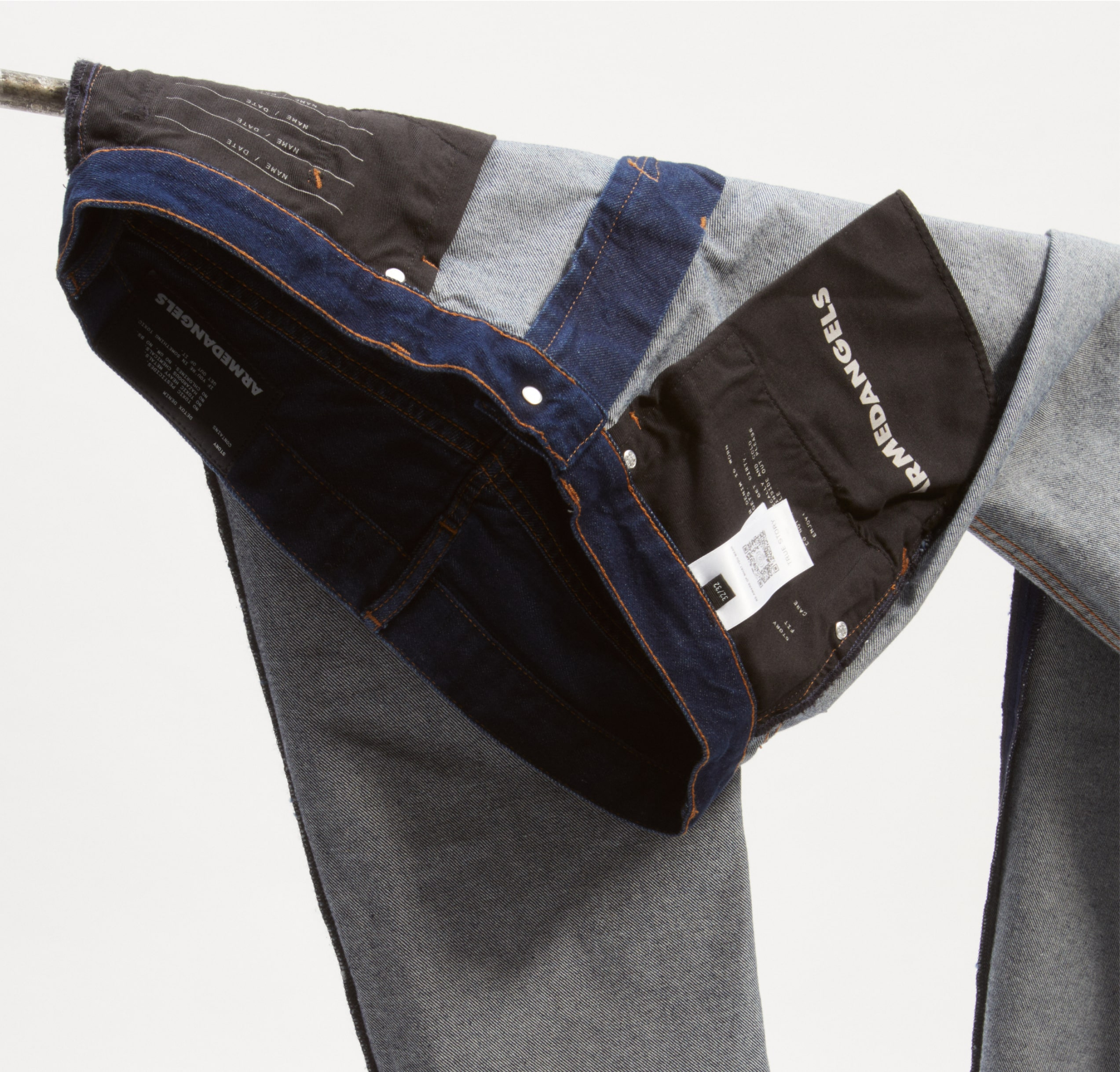 DELETE: VIRGIN COTTON
Our new styles are made from 100% recycled cotton: 80% pre- & 20% post-consumer waste to be exact. That means we've reduced the use of virgin cotton to, you guessed it: ZERO. Why recyled cotton? By repurposing this precious material, we're cutting out the carbon emissions, land use, energy and water consumption needed to cultivate virgin cotton.
INSERT: TRACEABLE CONTENT
Coming up: together with our partners we're in the final steps of bringing our tracing-innovation live. With a simple scan of a QR code in your product, you'll get insights into your jeans' productions steps. Live from beginning February.
Is my entire Jeans recycled?
Your Jeans' fabric - the Denim - is 100% recycled, made from 80% pre-consumer & 20 % post consumer waste. I.e. the actual Denim is produced with zero virgin cotton.
How about the details?
Even here we work with recycled options where applicable: sewing thread, inner label, size label and zipper tape.
What's left:
Our vegan patches aren't made with leather but Jacron (80% FSC-paper, 20% PU). Zippers are made from metal, button & rivets from stainless steel - without recycled content.