And this is how you participate:
Send us one or more old ARMEDANGELS t-shirts.
We process the cotton into new high-quality fibers.
From this we make new clothes. And as a thank you
you will get a 5-Euro voucher for your circular tee.
How we make new clothes from old t-shirts
What ends up in the trash is not gone - it´s just somewhere else. We want to be a better example! We make the most out of your eco-fashion trash: your brand new favorite T-Shirt. Rejected, forgotten and worn out Eco-Fair Fashion is first turned into recycled fiber, then reinforced with a sustainable fiber in the yarn, and then made into new clothing. We close the circle with high-quality fiber-to-fiber recycling.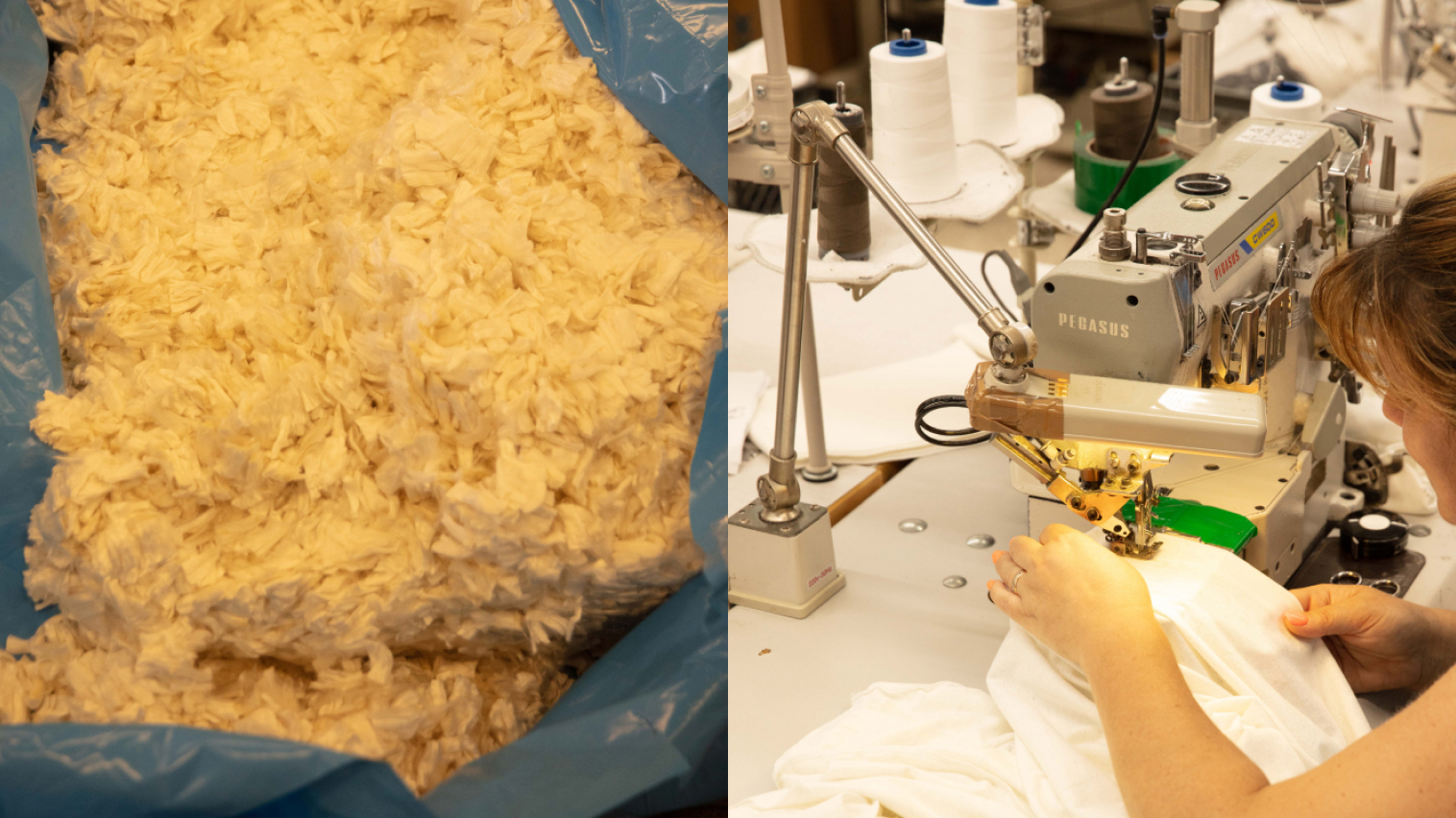 Shredded old clothes become new organic cotton fibers (left). A new T-shirt is created (right).
At our partner in Portugal, everything is separated by color and material composition and is then crushed further and further in several steps until the old fabric becomes loose, fluffy fibers again, which are then spun again in a new and firm way. This is how we first turn them into our Armedangels Circular Yarn - and then into our Circular Tee. A visionary shirt for visionary people. The Circular Tee proves that true sustainability is possible.