Welcome to Organic Cotton College where we explore the science and significance of organic cotton. Starting out 15 years ago we chose to go organic because when you discover how dirty the conventional cotton industry is - there really is no other choice.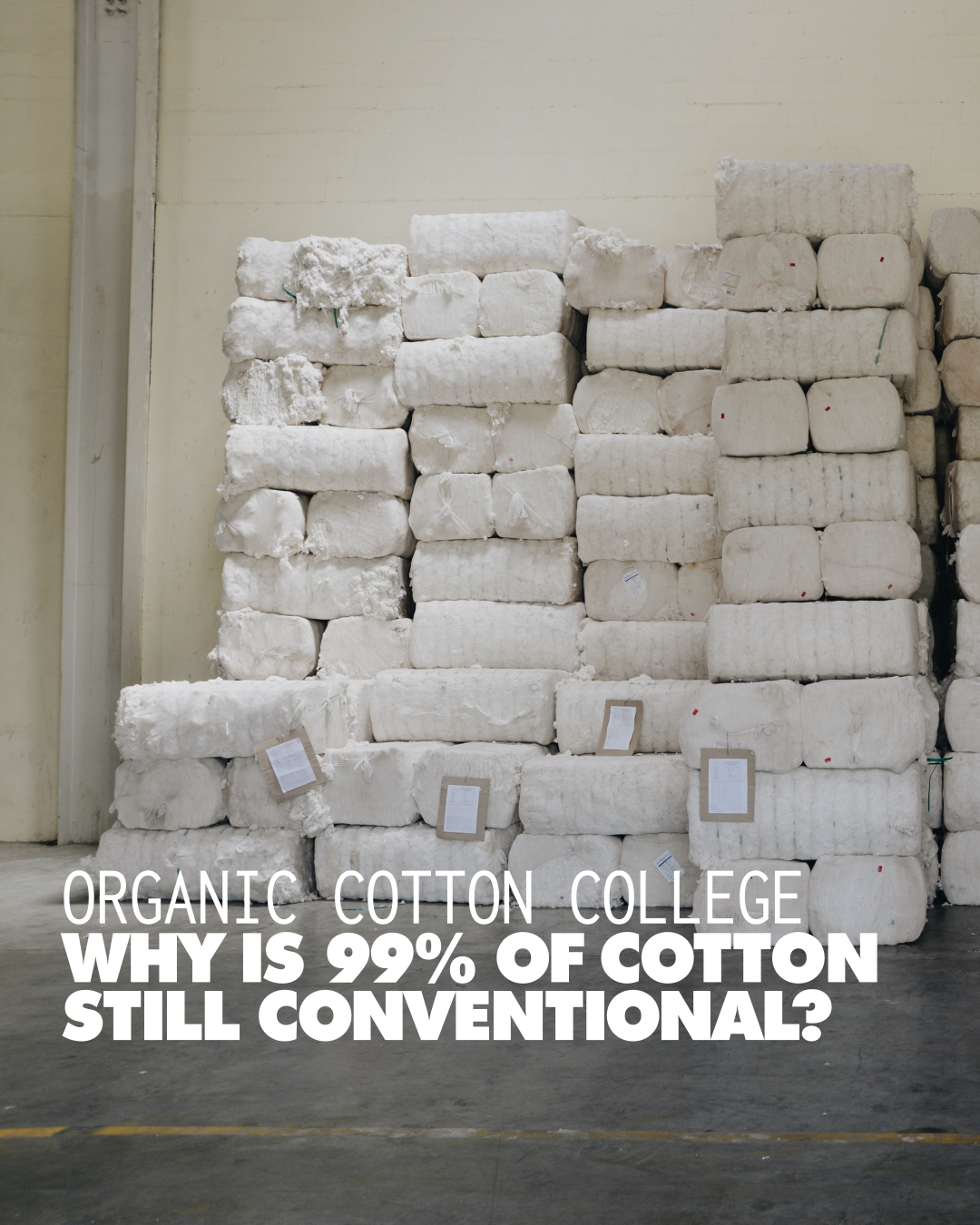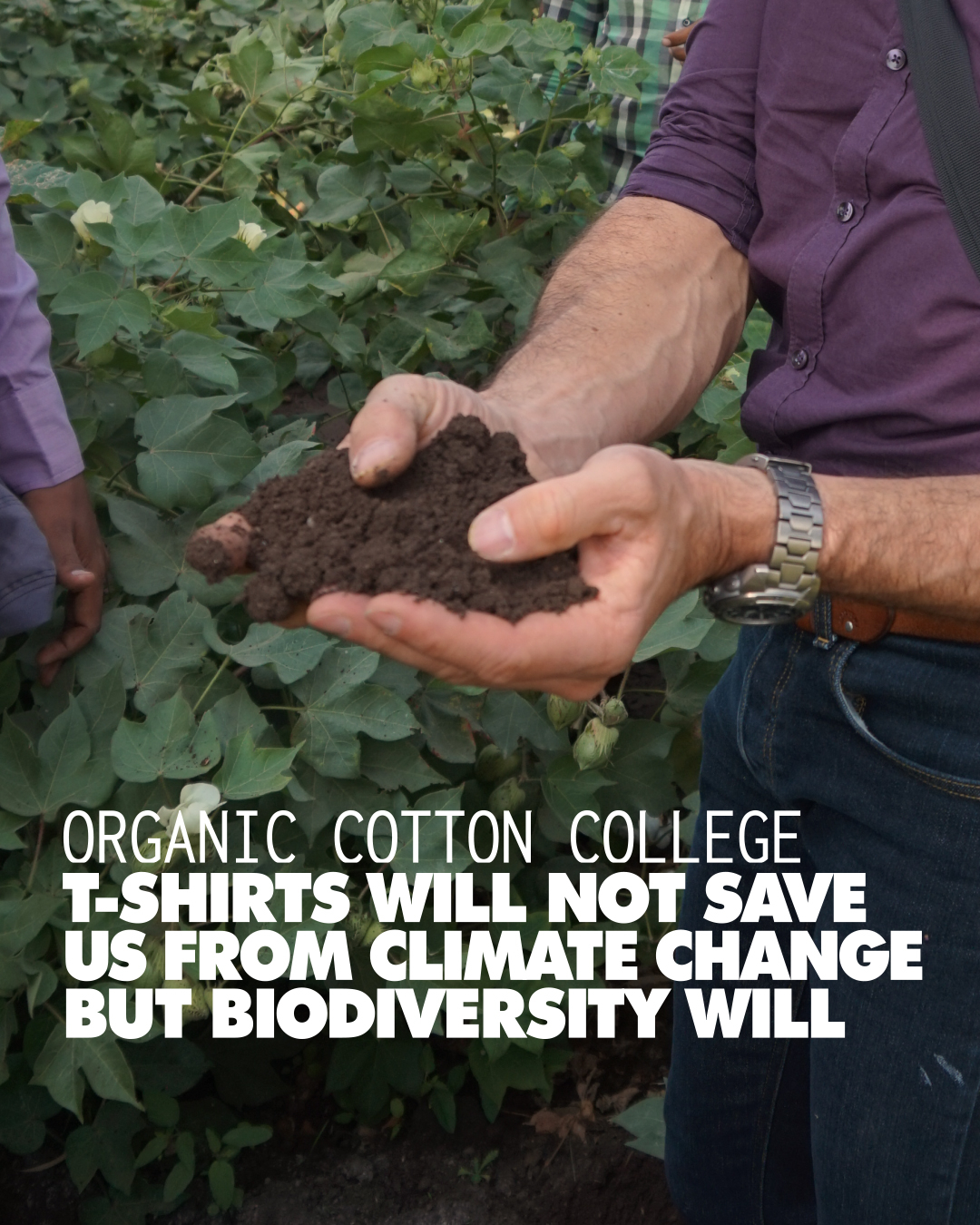 Converting to organic takes 3 years as the farmland recovers from artificial toxins. Most small-scale farmers cannot survive 3 years of lost earnings and so more than 50% quit the conversion to organic cotton in the first year. Welcome to planet capitalism where money dictates and corporate interests rule. Source: Ellen Mac Arthur Foundation: A new textiles economy - Redesigning Fashion's Future.
Organic Cotton in Numbers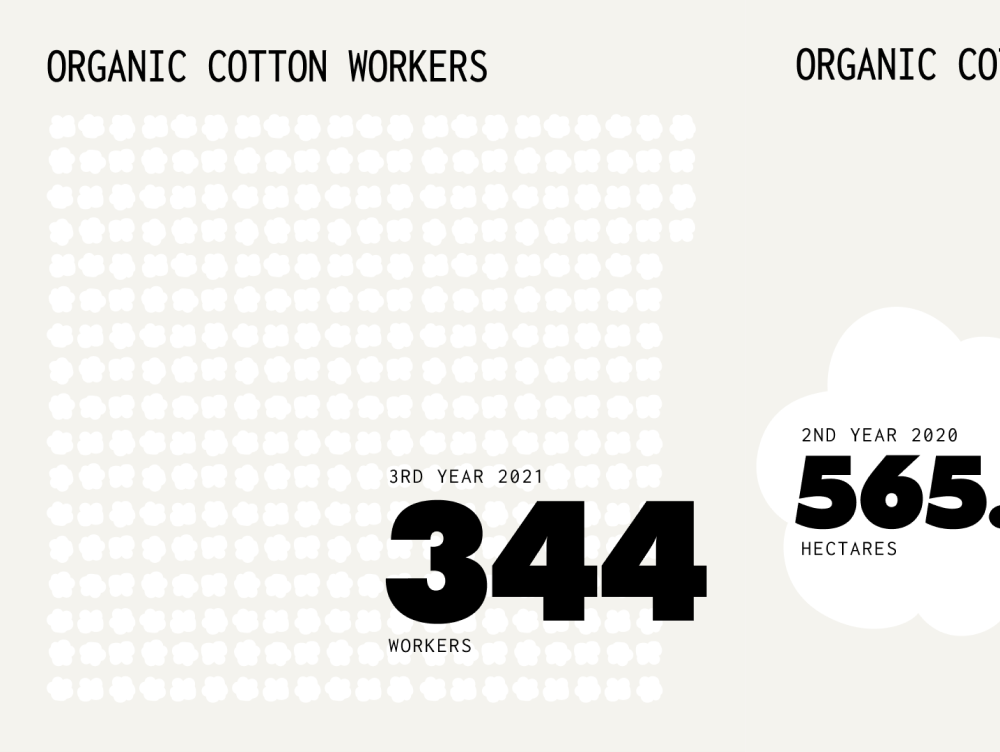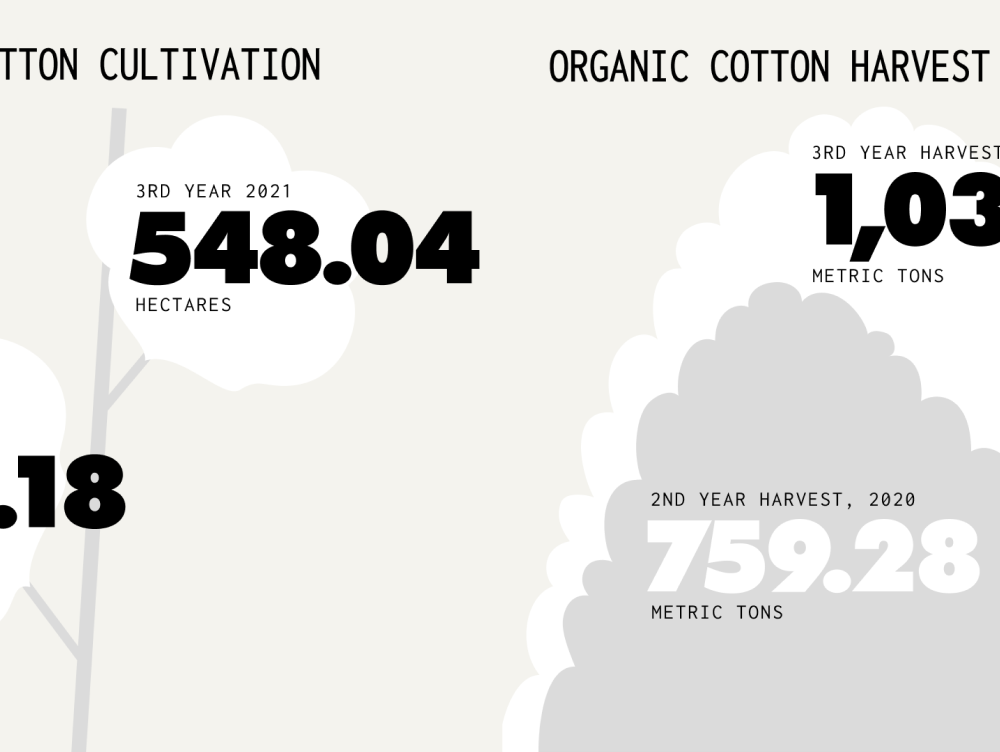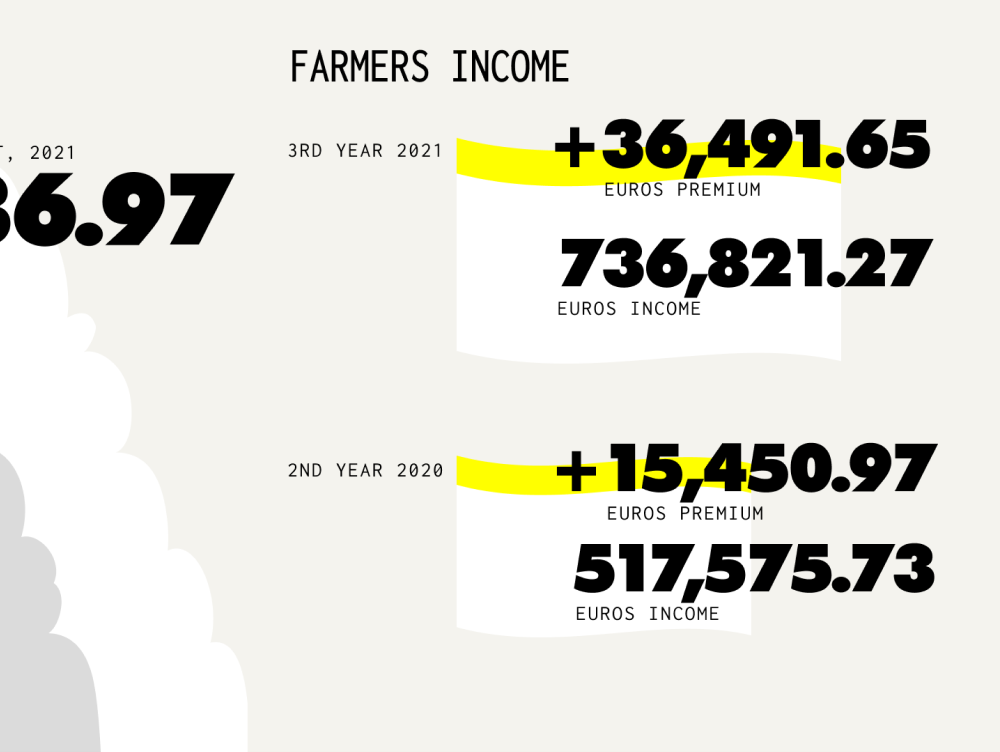 As we grew, we knew: sustaining what is already broken is not nearly good enough. So instead of just buying organic cotton we created the ARMEDANGELS organic farmers association - a partnership between ARMEDANGELS and Suminter. Breaking the unsustainable status quo by investing in organic and regenerative farming and bringing biodiversity back.
In this way, we are helping 500 small-scale farmers in India to convert from conventional cotton to organic cotton. What does that mean exactly? From the first year of conversion, the farmers receive from us:
an ARMEDANGELS organic premium
high-quality GMO-free seeds
training and technical support from our partner Suminter Organics in India
The armedangels organic farmers association.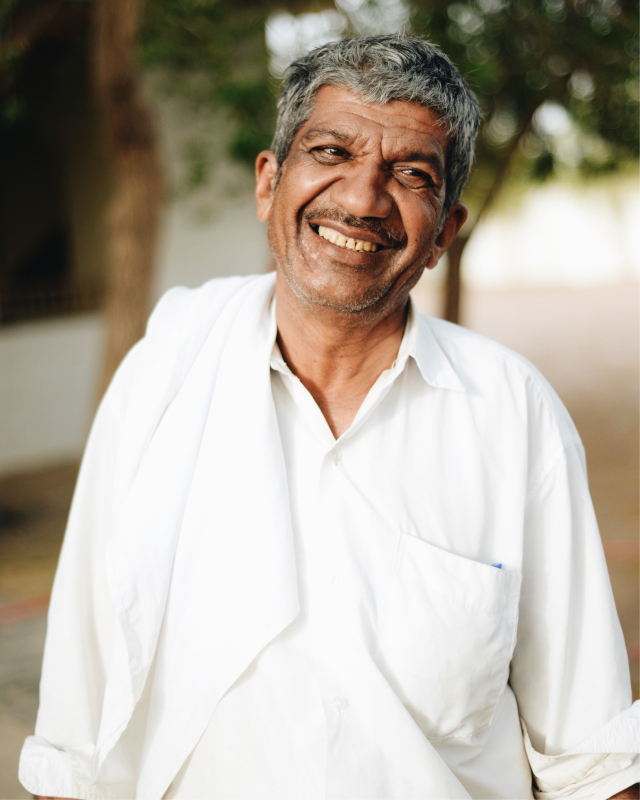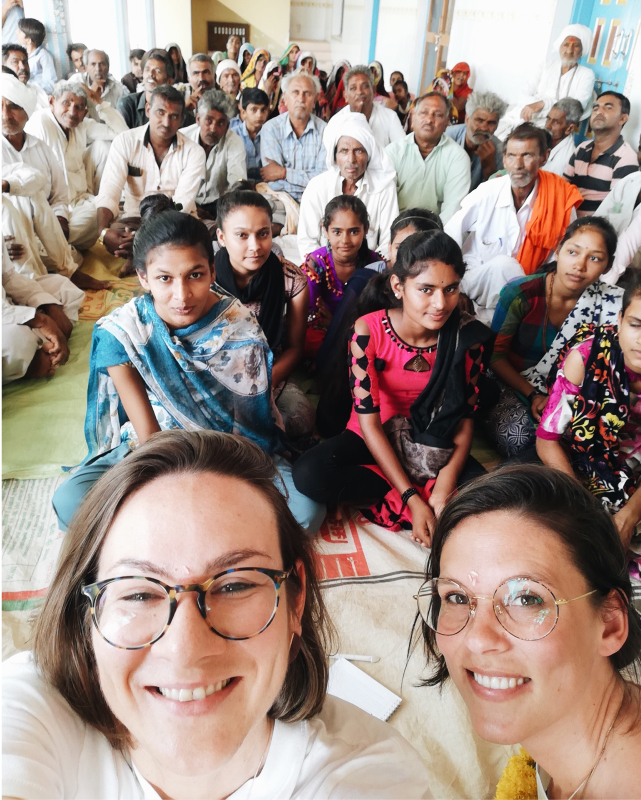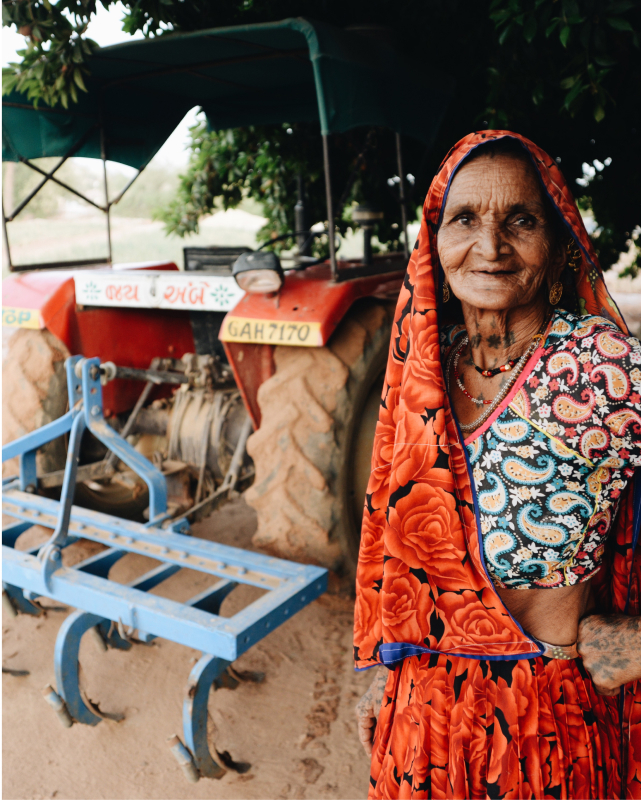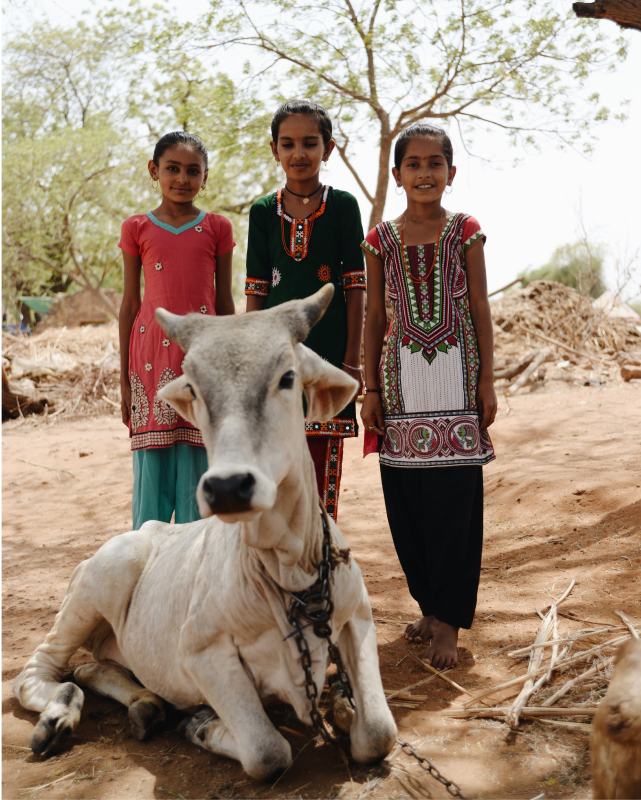 Organic farming describes a collection of holistic agriculture methods that reverse climate change by promoting biodiversity, soil health, improving water cycles and capturing carbon.
The farmers use both ancient practices as well as modern organic methods. Through this project we've helped over 500 small farms convert 1316 football pitches from conventional to organic cotton so far..
We know that A T-Shirt will not save us from climate change, but biodiversity will.
Making positive impact takes more than a t-shirt and a smile. So, we broke a few rules. Investing in not just materials and resources, but people and lands.
Now, as our expanding team of farmers transitions away from conventional, we watch as organic farming heals the land, helps communities live healthier, oh, and grows cotton fabric for our garments as well. It's a start...