The PETA-Approved Vegan Logo marks products in the ARMEDANGELS online shop that contain no animal derived components whatsoever, making it easier to shop vegan.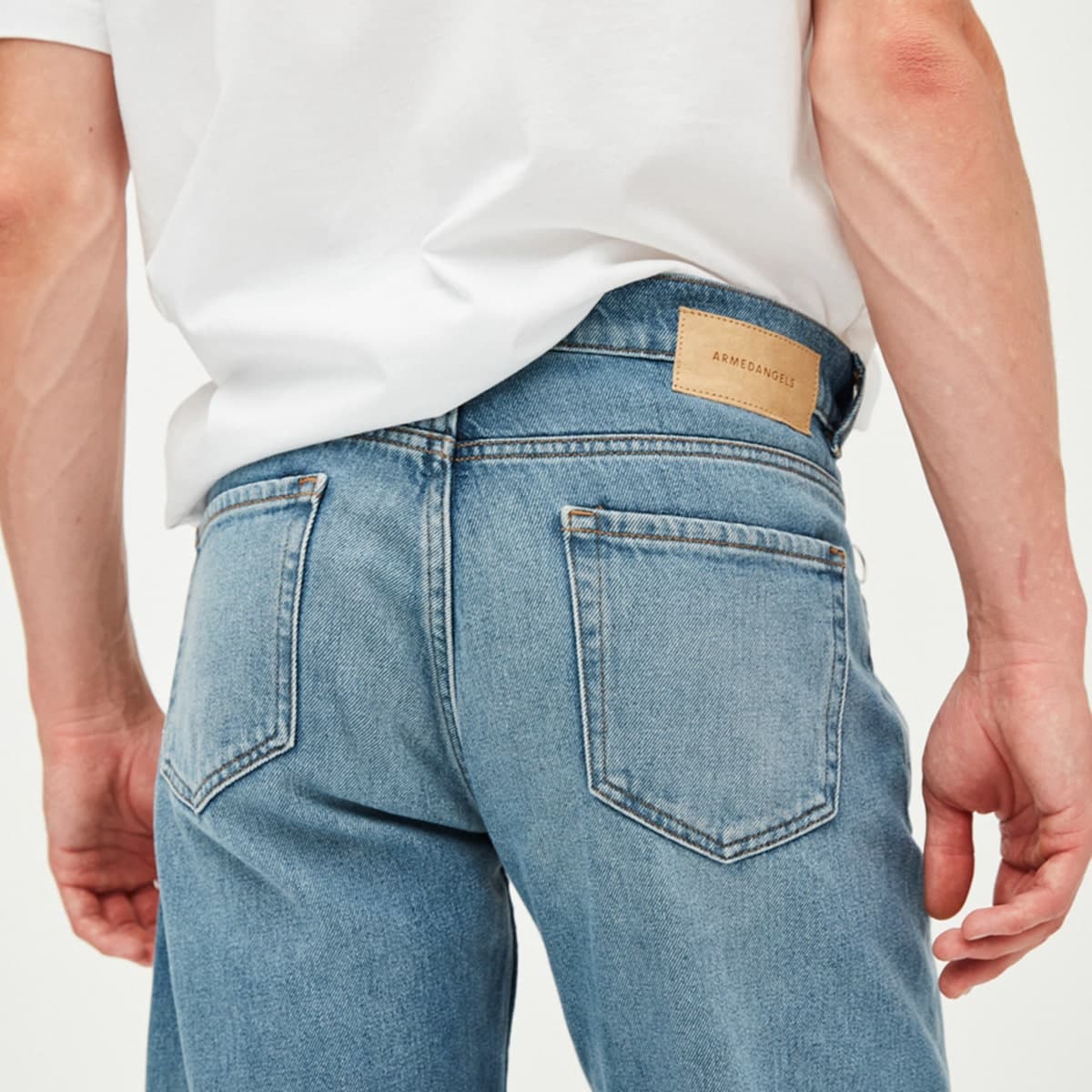 Really Vegan?
It can be tricky to figure out whether or not a shirt or a pair of jeans really is vegan. Even if the styles are made from 100% organic cotton, denim pieces might have leather patches or blouses mother-of-pearl buttons on them. That's why ARMEDANGELS decided to make it easier to shop vegan: animal-free products are marked with the PETA-Approved Vegan certificate of the animal rights organisation PETA.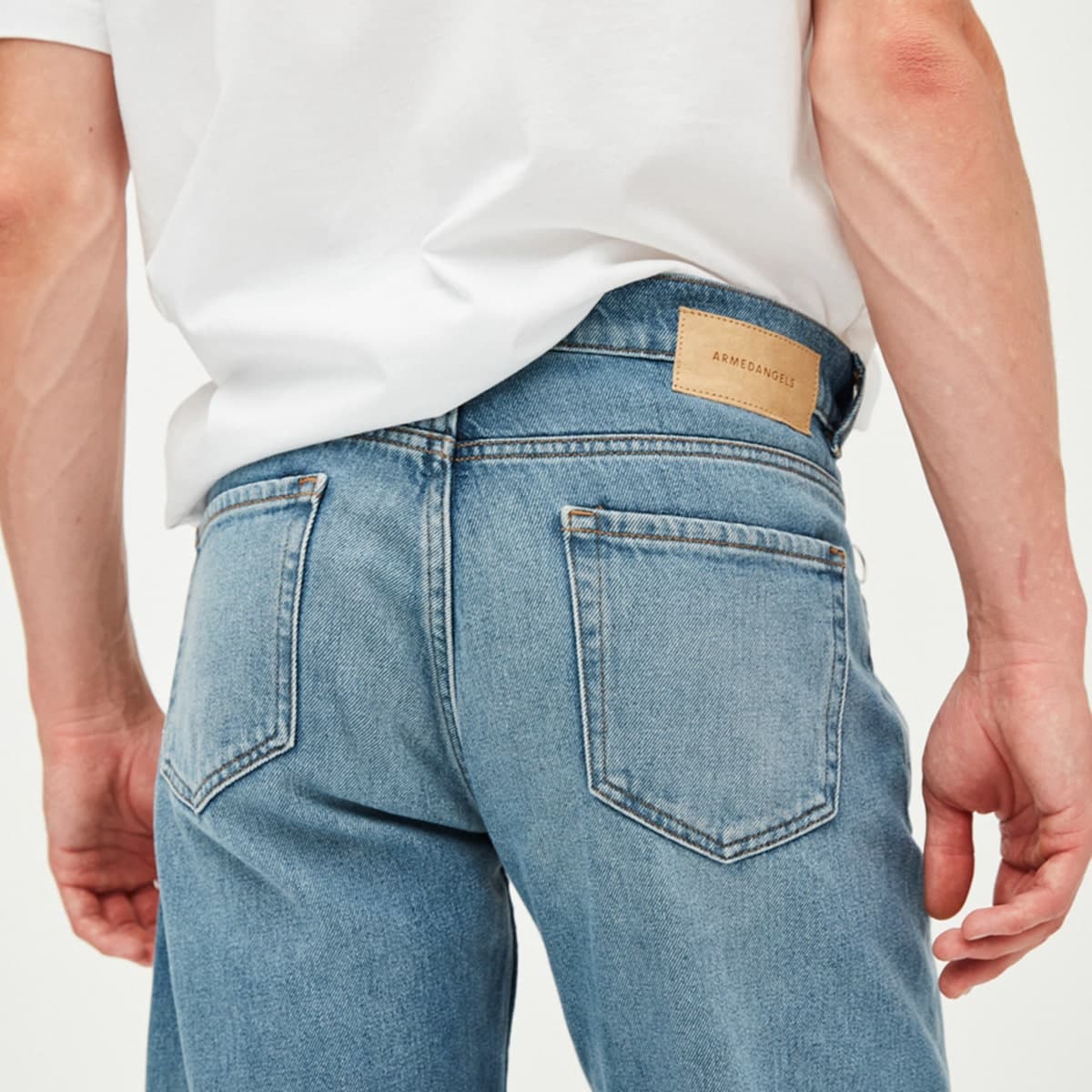 ARMEDANGELS fashion is 90% vegan. For example, since the spring of 2016, we stopped using leather patches for our denim collection. Instead, we are using Jacron labels made out of paper. As a fair fashion label, we are always looking for natural, sustainable and eco-friendly materials, and we are working continuously towards finding the best animal-friendly alternatives.
Why PETA?
ARMEDANGELS advocates fair working conditions, sustainable materials and animal-friendly production. Neither animals nor people should suffer for our fashion. With PETA, we have the right partner on our side to ensure our high standards and try to motivate people as well as the fashion industry to rethink their choices. The fashion industry does not have to be one of the dirtiest industries in the world.