Aktiv werden mit unserer GRS-zertifizierten* ACTIVEWEAR: Wir bringen nicht nur dein Workout auf ein neues Level, sonderen definieren mit unseren Styles Tragekomfort, Qualität und Nachhaltigkeit neu. Innovative Materialtechnologie mit außergewöhnlichem Recyclinganteil - jetzt in 9 Farben.
Wähle Dein Set aus Leggings + Bra oder Shirt → spare 15%
Schritt 1: Wähle zuerst Deine Leggings.
Schritt 2: Wähle anschließend Deinen Bra oder Shirt.
Der Rabatt wird Dir automatisch im Warenkorb abgezogen.
KOMBINIERE LEGGINGS UND TOP UND SPARE 15%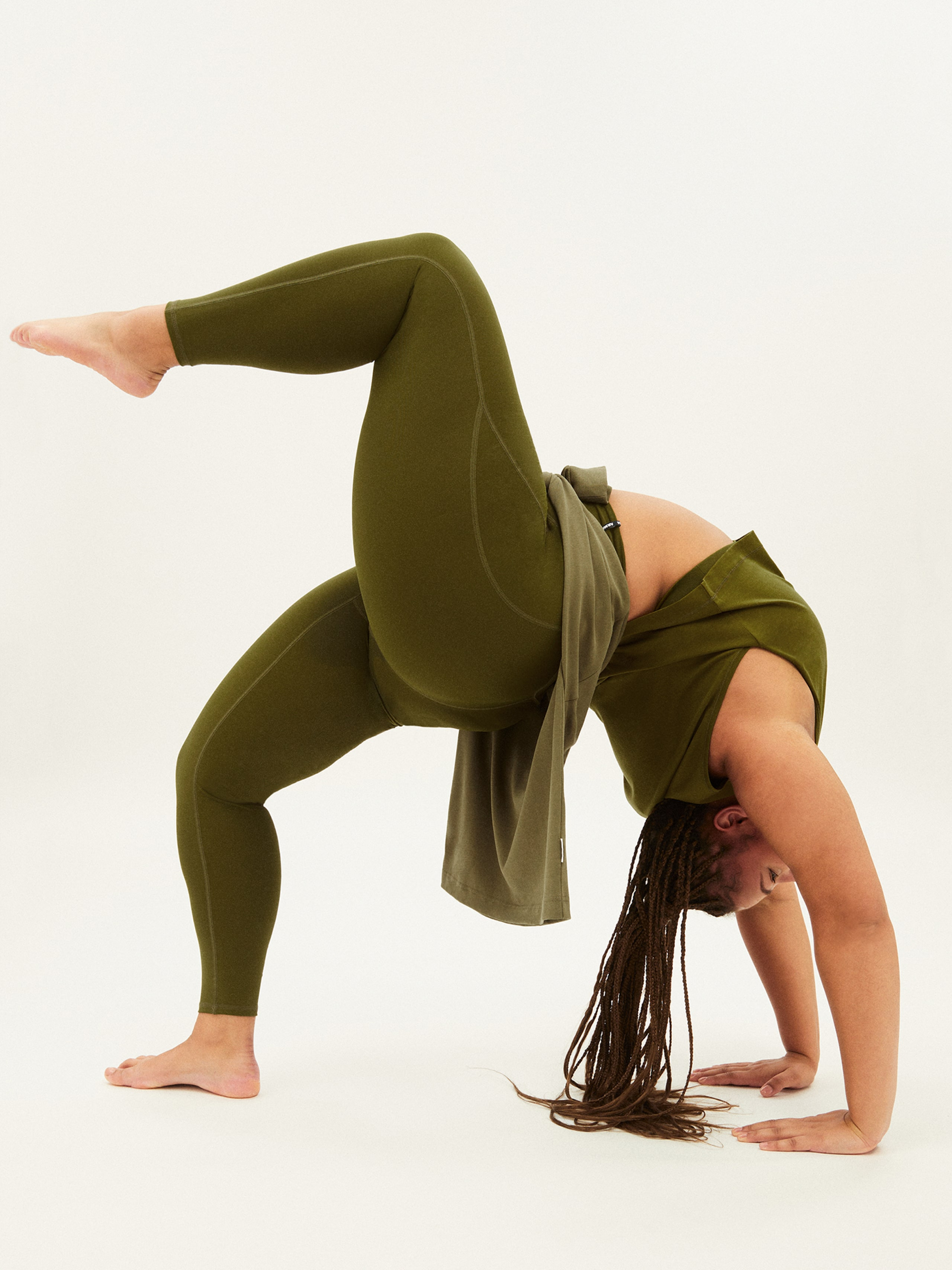 (RE)CYCLING TO THE MAX
Unsere Sport-BHs und Leggings sind schnelltrocknend, atmungsaktiv und bestehen aus einem innovativen GRS-zertifizierten* Material mit zu sagenhaften 100% recyceltem Polyamid. Kombiniert mit Elastan, ebenfalls zu 58% aus recyceltem Material, landen wir bei 93% Recyclinganteil (pre-consumer). Das ist Algebra, die uns kein Kopfzerbrechen bereitet. Und falls ihr Verlangen nach noch einer Zahl habt: Kombiniert Sportsbra oder Shirt mit einer Leggings und spart 15%.
KOMBINIERE LEGGINGS UND TOP UND SPARE 15%