Corona-Diaries or now more than ever: Made to make a difference!
We've all read enough bad news about Corona over the last months, so let's flip through our diary today and share the actions that helped us to make a positive difference. Actions that show that solidarity never goes out of fashion. Because it's not without reason that we are committed to the claim: Made to make a difference!
Shops closed, employees on short-time work and generally less interested in fashion - do we really have to explain that the effects of Covid-19 are also catastrophic for the textile and fashion industry? Existences are still endangered and the waste of resources by not delivering already produced goods is another slap in the face of Mother Earth. The negative consequences of Corona - also for our company - are diverse, but the principle of ARMEDANGELS is clear: always put people and planet first.
Martin Höfeler, our CEO and founder, sums up our situation as follows: "When the pandemic began, we naturally thought about the economic consequences for us as a company, our employees and our partners, but above all we thought about our social responsibility. And we have done so across borders, because this is a global crisis. Problems will be smaller for everyone if we all play a part. We for the retailers, the retailers for us and we for the producers."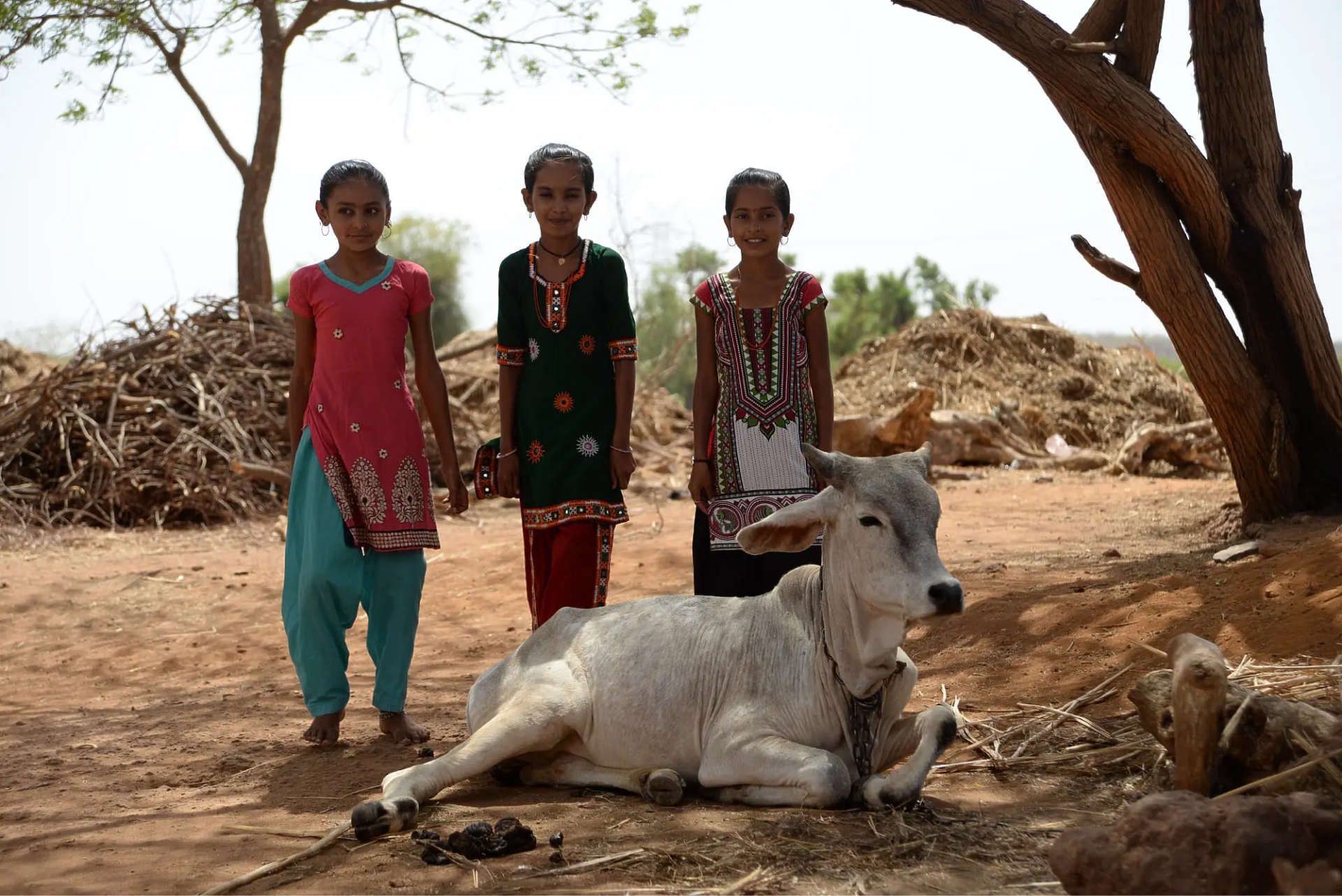 We are starting the Corona Diaries with a somehow different action in July: Wow a cow We are donating cows. But why? After all, the pandemic hits people who already have little to live on the hardest. Organic cotton farmers in India earn about 3 Euros a day - assuming they have enough seed and they can prepare and sow the land. Due to Covid-19 and the lockdowns in the cities, the work conditions are already endangered and the farmers earn very little or no money and can barely feed their families.
About two years ago, we founded the ARMEDANGELS Organic Farmers Association to help small farmers in India to convert from conventional cotton to organic cotton. Now our partners described us dramatic scenes due to Corona. They are rather hopeless, because there has never been such a pandemic with long-lasting consequences before. When we asked them how we could help in the best and most uncomplicated way, they told us about cows. This is because natural fertiliser can be obtained, but above all, the milk is used for own consumption and can be sold to neighbours and on the local market. This creates a secure income in these uncertain times.
We are super thrilled that we were able to help so promptly. For us the sacrifice is small compared to the means for our partners in India! And hey, who can say about himself: I have donated a cow before.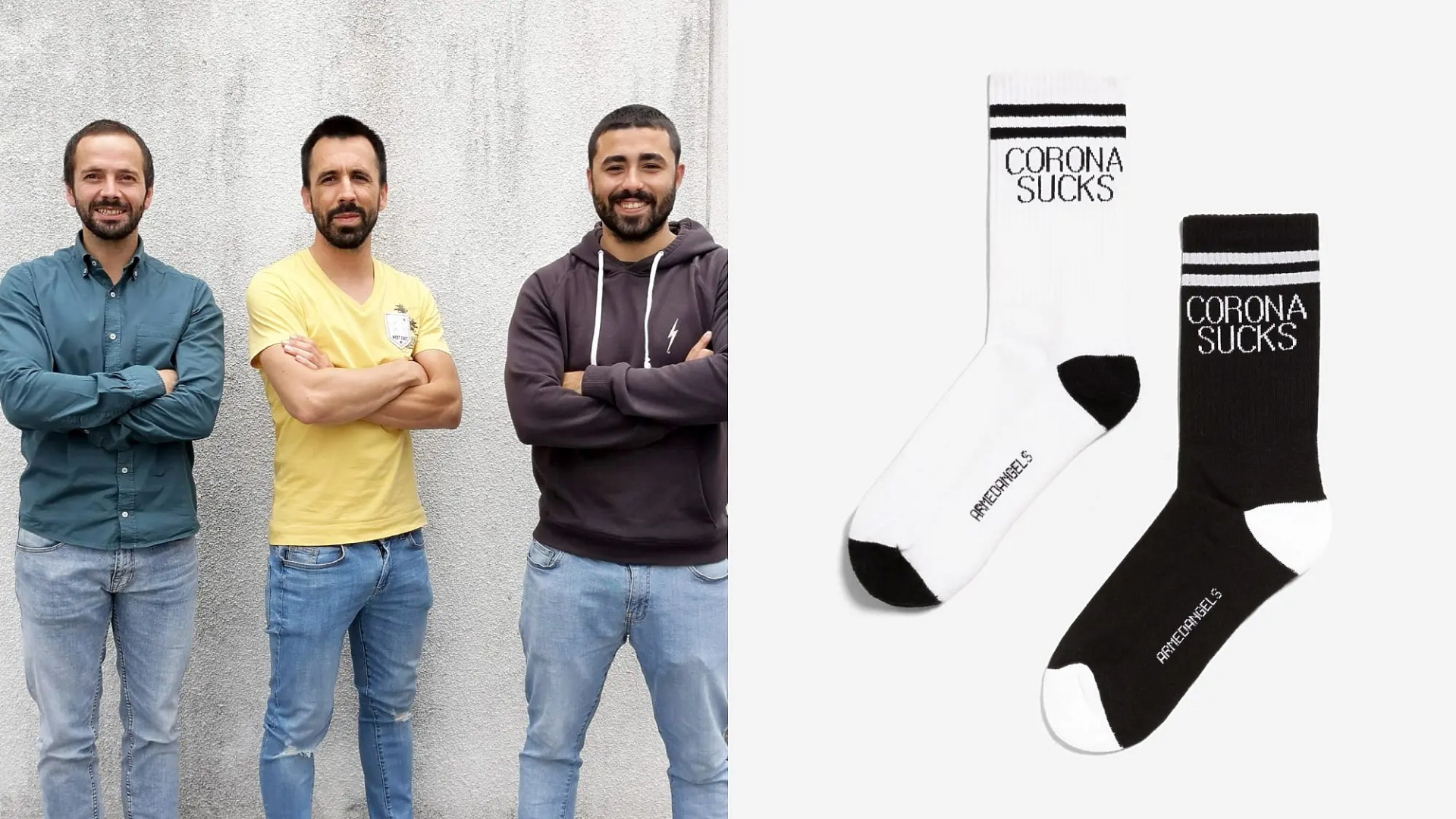 Corona Socks
In every crisis you can see chances. Three friends from Guimarães reacted to the unemployment and lack of perspectives caused by Corona with the production of statement socks.
They founded the label PANDEMIA – a Portuguese mix on the words socks and pandemic. We heard about the friends from our producers in Portugal. And as we always support good ideas and try to help our partners, we are now making a collaborative action: The cheeky socks are available as Limited Edition #coronsucks in the ARMEDANGELS Shop.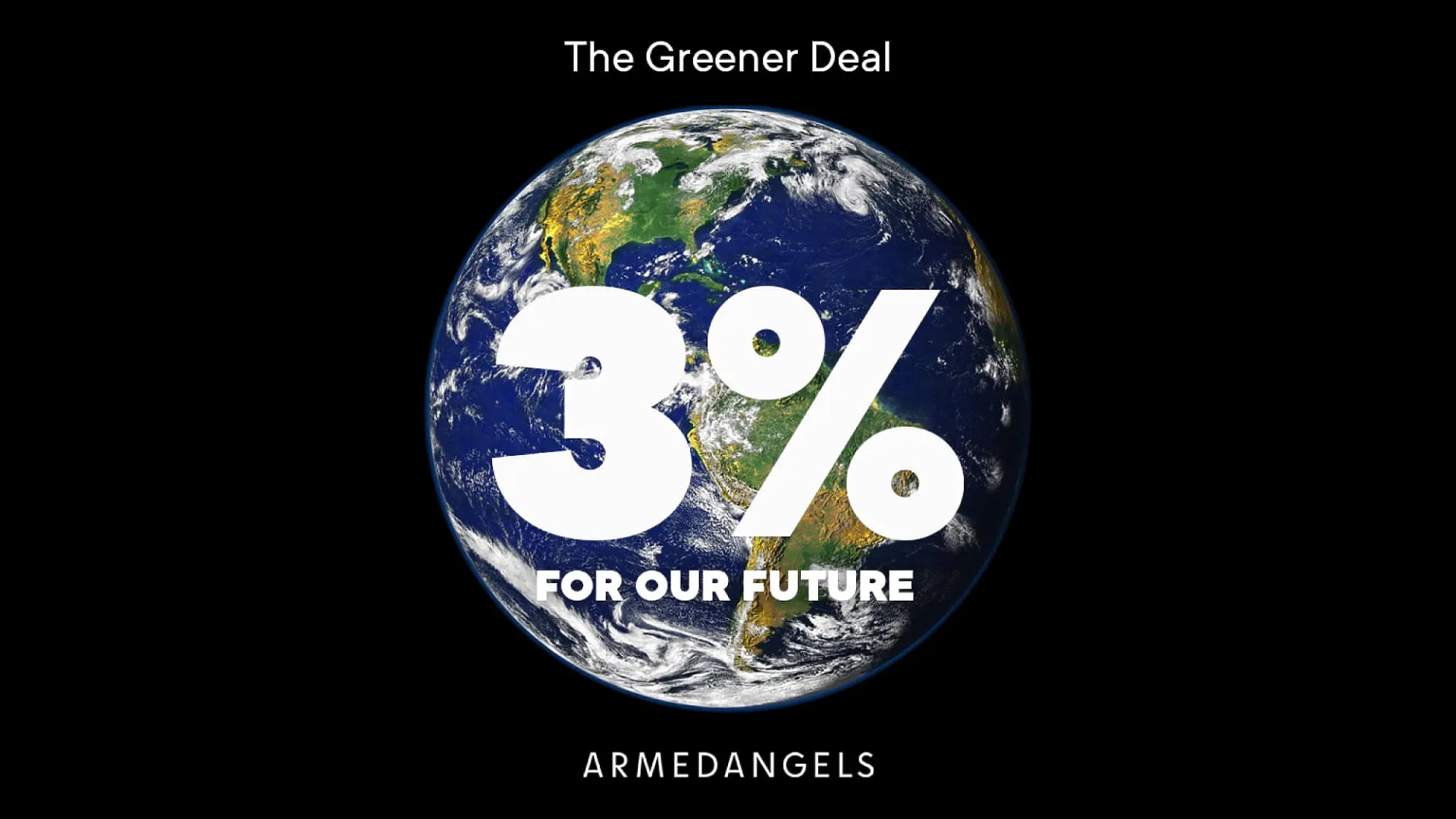 A greener future - do we have a deal?
Next chapter: The climate crisis does not stop because of the pandemic! To boost the economy again, the value added tax in Germany was reduced for six months - but what does the planet get out of it? Sorry but not sorry: Our prices remain stable the next half year to invest in climate protection instead! We call this "The Greener Deal". Every month the difference goes to an organisation that is committed to fight the climate change.
Until the end of the year, we select one NGO every month that is taking action. Let's face it, we're all doing better at the moment than the planet we live on - so let's make a deal.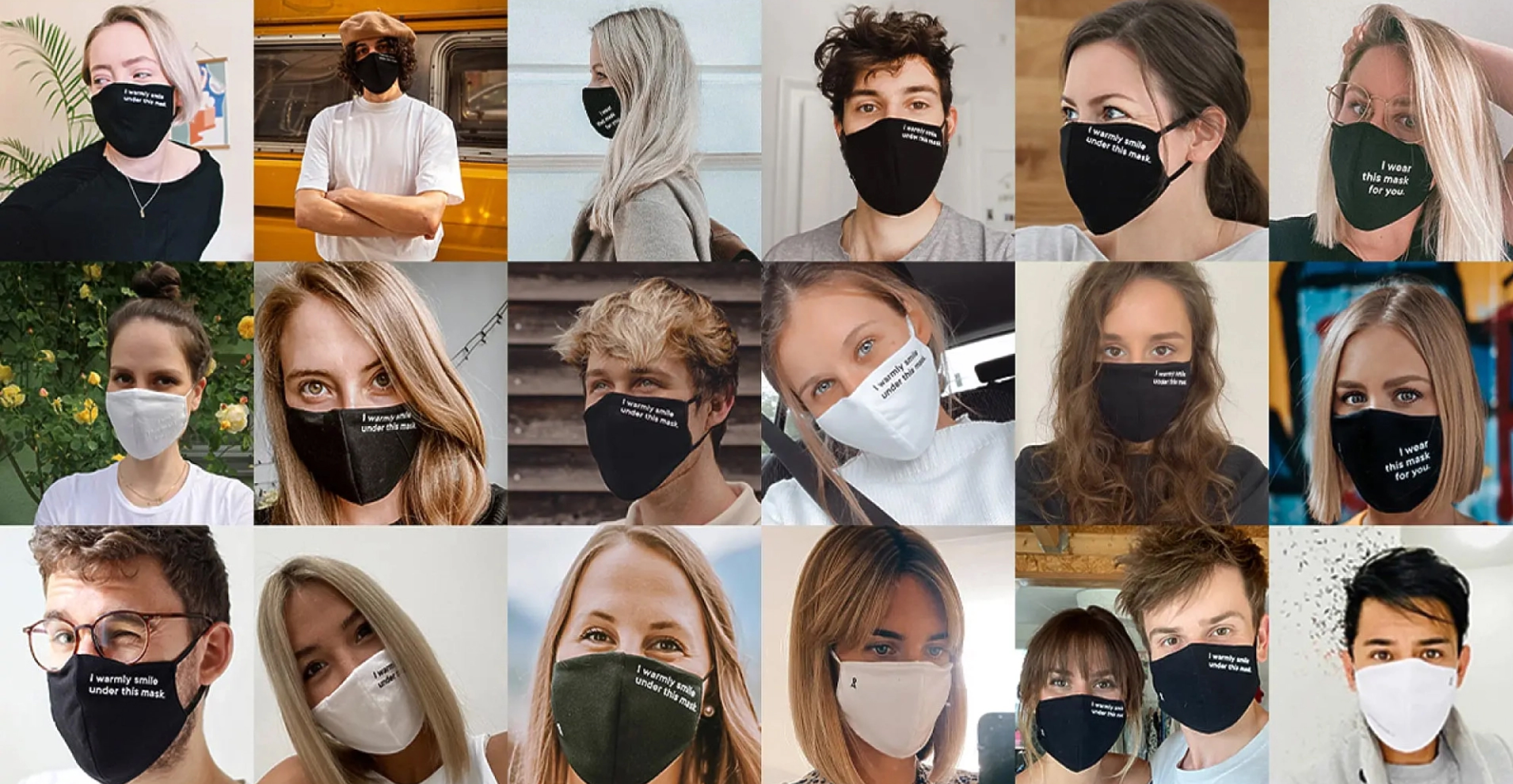 Our one million Euro mask!
Good news gets even better: At the beginning of April we launched a face mask. For every mask sold we donate 2 euros to Doctors Without Borders. Think back, when masks were in short supply and sometimes very overpriced - we had to act as a textile producer and create a fair and sustainable solution.
Of course, it was not easy to change our production in such a short time to produce masks without any experience - but we did it and we are even more proud of the result: We are getting closer and closer to our goal of donating 1 million euros to Doctors Without Borders to support the great work of those who help at the front line where the virus hits hardest. This great story must definitely be part of the Corona Diaries.
Canceling existing orders is irresponsible.
Many fast fashion companies have stopped orders at short notice with the beginning of the crisis – that's a no go. Because the virus threatens the existence at the other end of the world, or more precisely at the beginning of the supply chain: when textile manufacturers are left alone sitting on their goods, when planned production stops overnight.
When textile workers can no longer be paid. That is why it was clear to us from the very beginning of the crisis that we (must) remain reliable for our suppliers. We immediately assured our producers and suppliers that we would not cancel any orders. And that we will not let them down. Our solution: We postponed our delivery to the trade and supported our dealers with various Corona measures. After all, we are not concerned with short-term trends, our fashion is timeless and therefore also wearable for later delivery.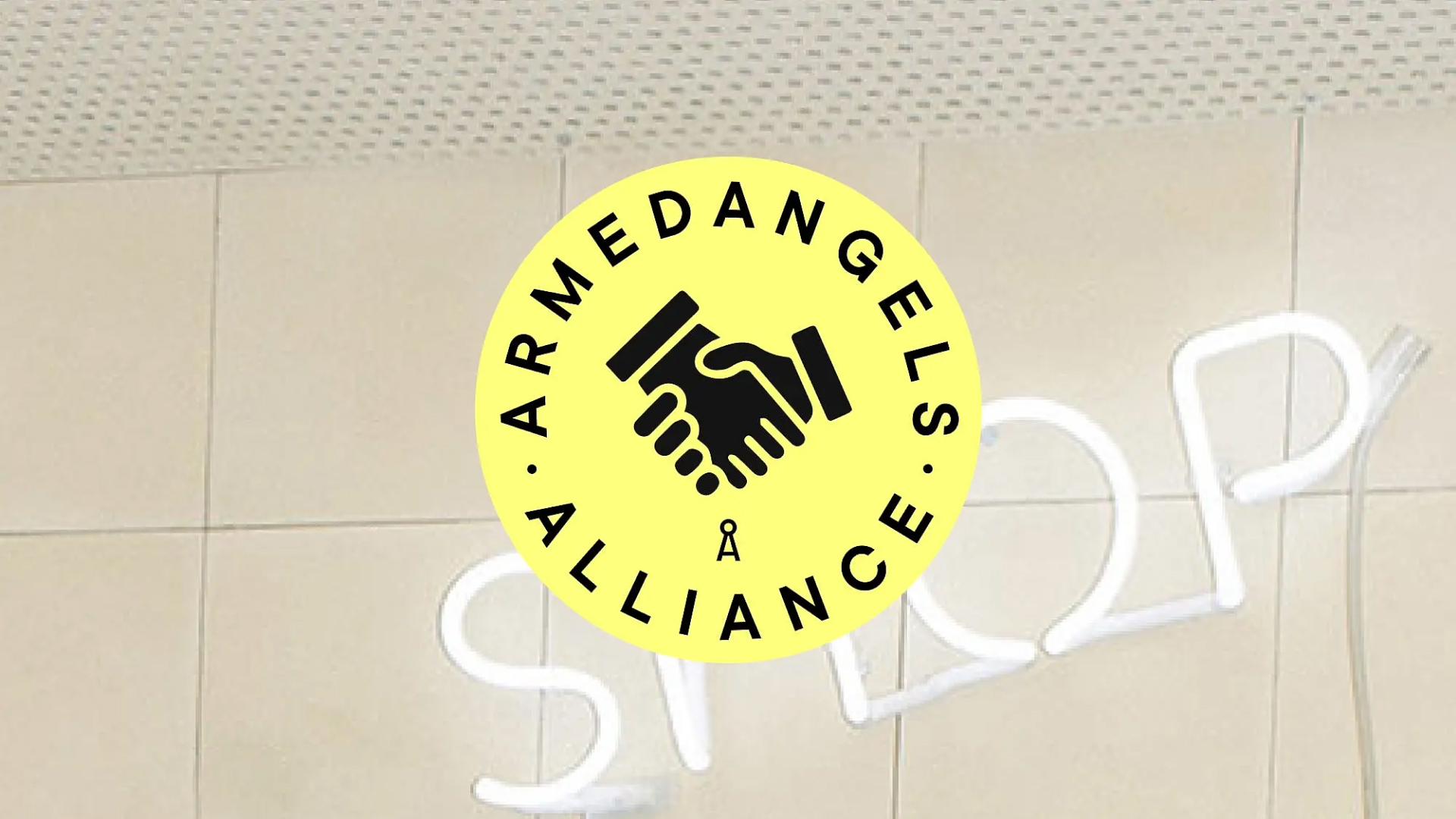 Alliance – support your local businesses
We took another helpful initiative right at the beginning of the pandemic: Remember when all the shops suddenly closed? That's when we brought the ARMEDANGELS Alliance onto the streets: The #action was an emergency aid initiative for small businesses and solo self-employed people from the retail and gastronomy sector. We wanted to support small shops, cafés and bars - our and your favorite places. The favorite shops were nominated via social media and a chain of support was set up.
We hope that turning back the pages encourages you.
Although the situation is not easy and we do not know yet what the next entry in the Corona Diaries will be, we can confidently predict for our next action: We are made to make a difference. Because we are sticking to our values and principles even in times of crisis. Because otherwise our claim would be nothing but empty words!