FASHION, WE HAVE A PROBLEM
The fashion industry destroys a lot. The greatest of its victims: our planet - and thus our future. Overproduction at full speed, a vicious circle that is creating an ever-growing mountain of waste. This is ecological madness - and it throws us into the abyss.
FASHION IS TRASH
In just over 10 years the size of the fashion industry has more than doubled.
Today, 76.4 million tons of clothing are produced annually worldwide. This corresponds to the weight of almost 55 million cars - more than are even registered in Germany. Buy more. Wear it shorter. More garbage. This behavior destroys our life-support systems.
RADICAL RETHINK
We work every day to protect our planet and we have been eco and fair for 13 years. But no matter how ecological or fair we produce something, resources are consumed. And: 88% of all garments end up on a pile of garbage.
Eco and fair is not enough. Sustainability means not putting the present before the future. But how is that possible?
"We have to radically rethink fashion.
If we do not, we will perish perfectly styled.
What if trash was not only the problem,
but also the solution?"
Martin Höfeler
CEO ARMEDANGELS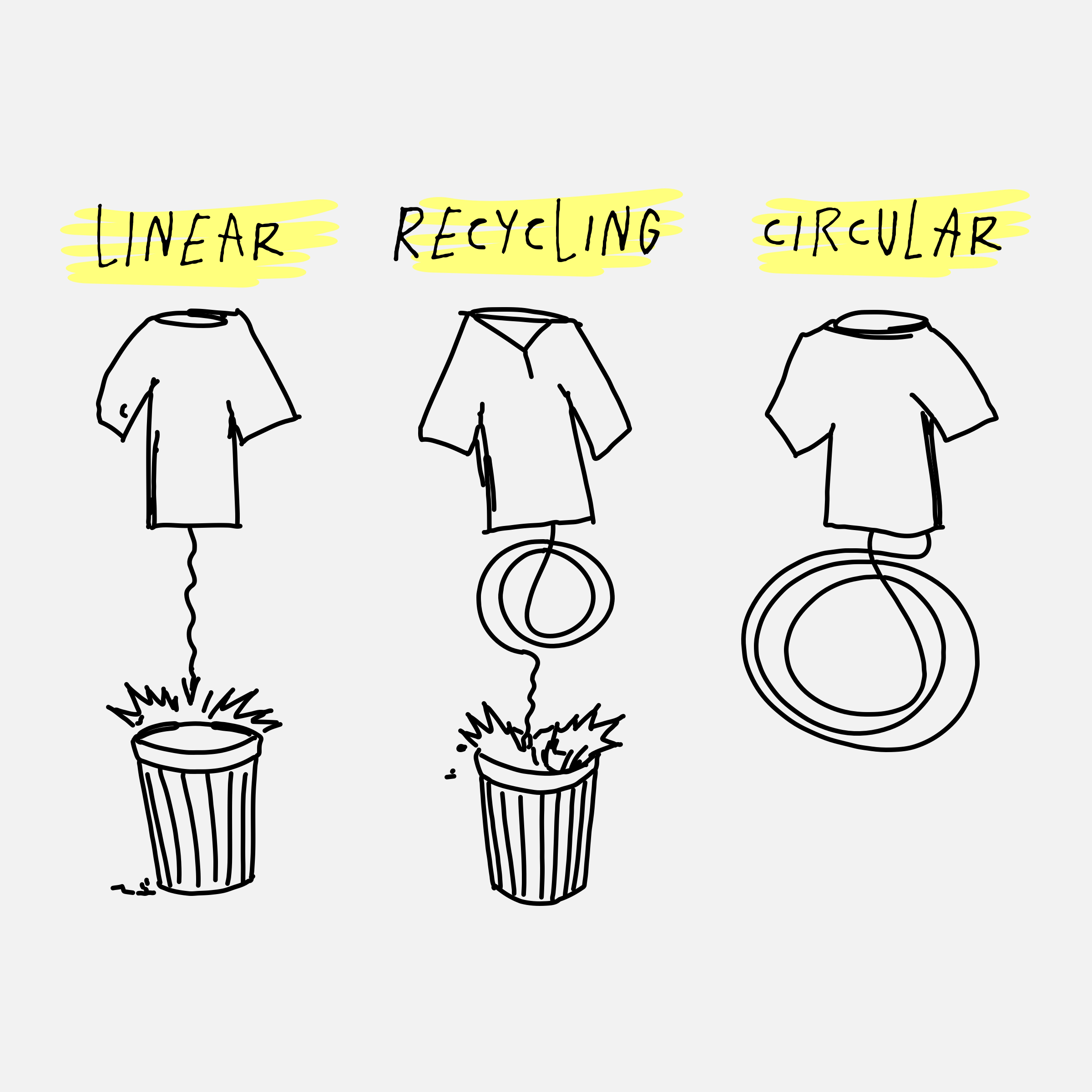 TRASH IS THE RESOURCE
We start with a modest t-shirt and a radical solution. Circularity. Circularity - that is the upcoming great transformation of our society. It is not a matter of recycling some things, but of keeping all resources in a loop. In a circular economy there is no trash: trash is the resource.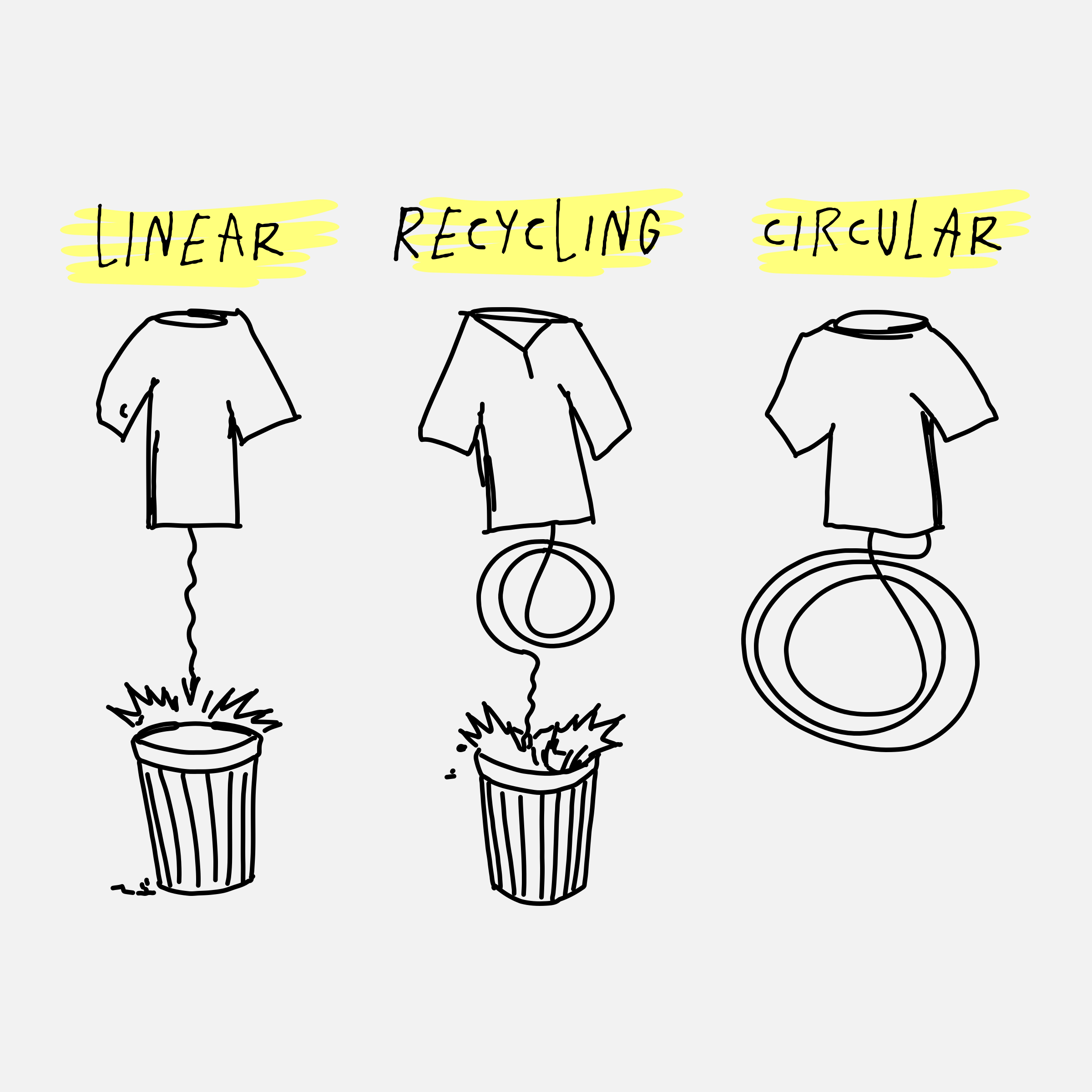 THE CIRCLE OF TRASH
What goes around comes back around. Fashion is garbage. We turn trash into fashion. From trash to t-shirt to trash to t-shirt to trash, the end is the beginning, over and over again. Forever and ever. For ever and ever. Ready?!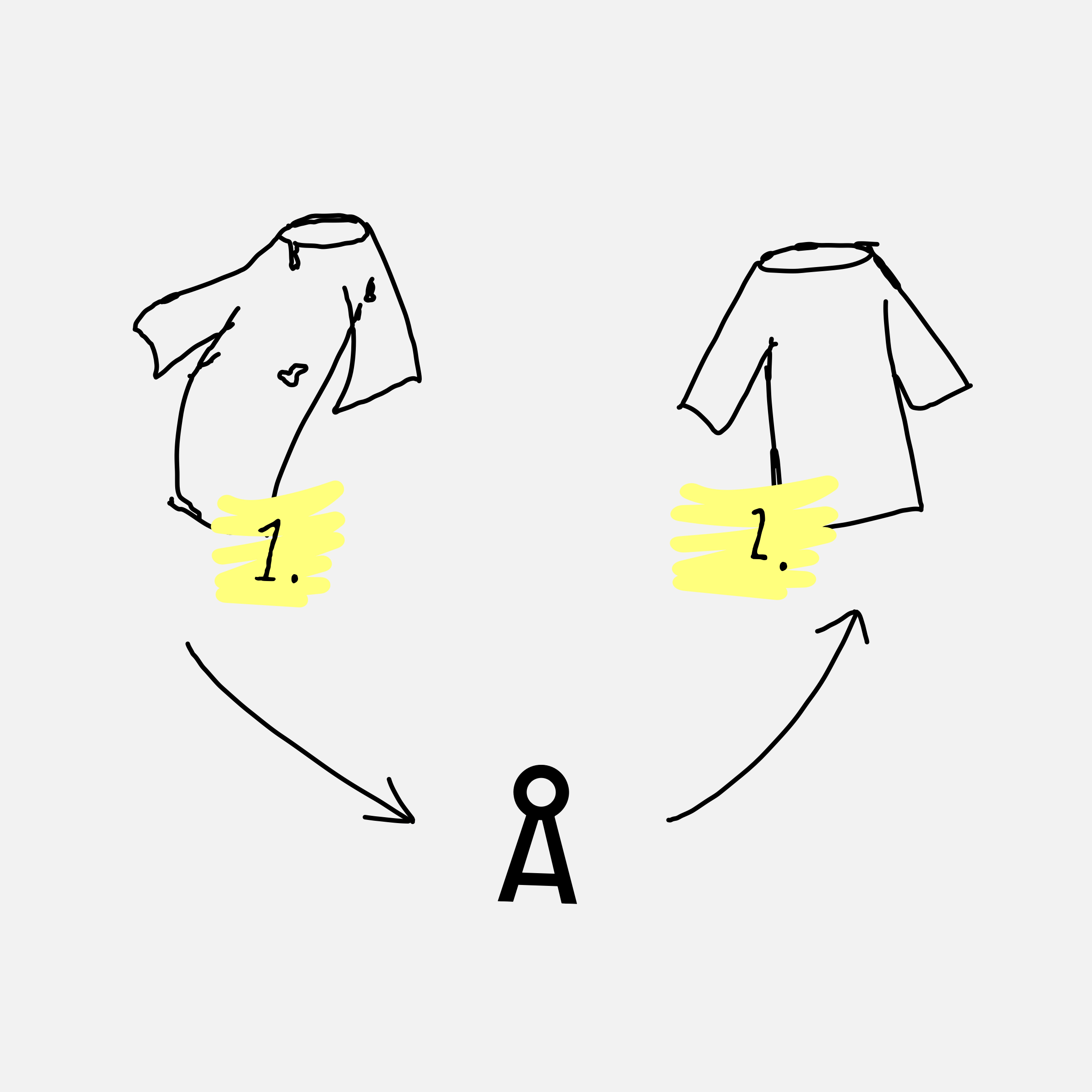 Join the circle!
Drop whatever you are holding
and do this now:
1. Send back, don't throw away
Send us your old Armedangels t-shirt.
2. Become a pioneer of circular fashion
Now available : our circular tee. Get yours now.