This is not a Denim. This is trash - or at least some of it. With 20% recycled organic ARMEDANGELS cotton, we showcase how trash can be a valuable resource. Discover our first, webshop-exclusive Circular Denim drop in a limted Edition.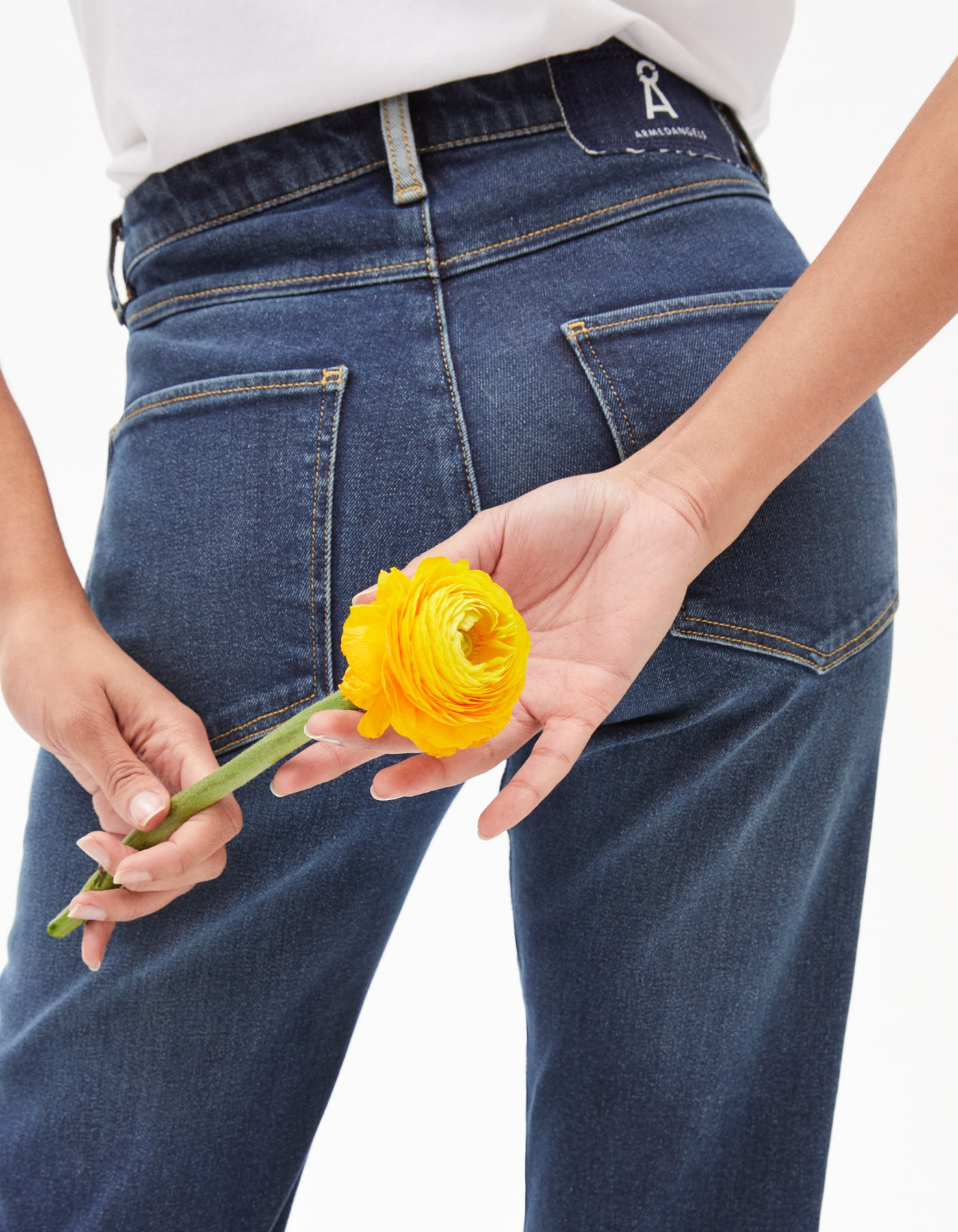 Designed to be kept in the loop with easy-to dismantle components like unscrewable buttons badge & lables printed on the garment, rivets replaced by embroidery and waist rider made from fabric waste. Ready to be recyceled after a long Denim's life!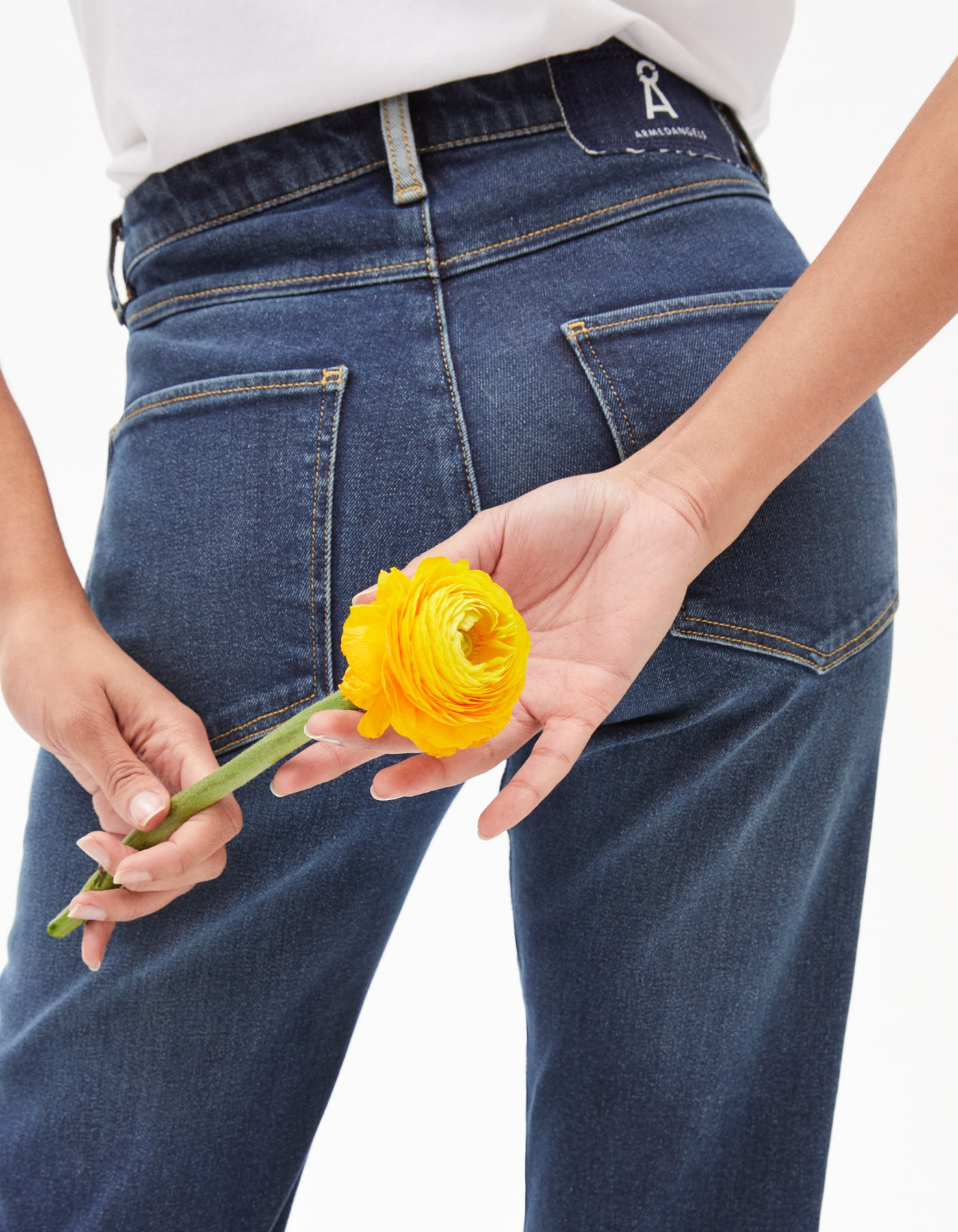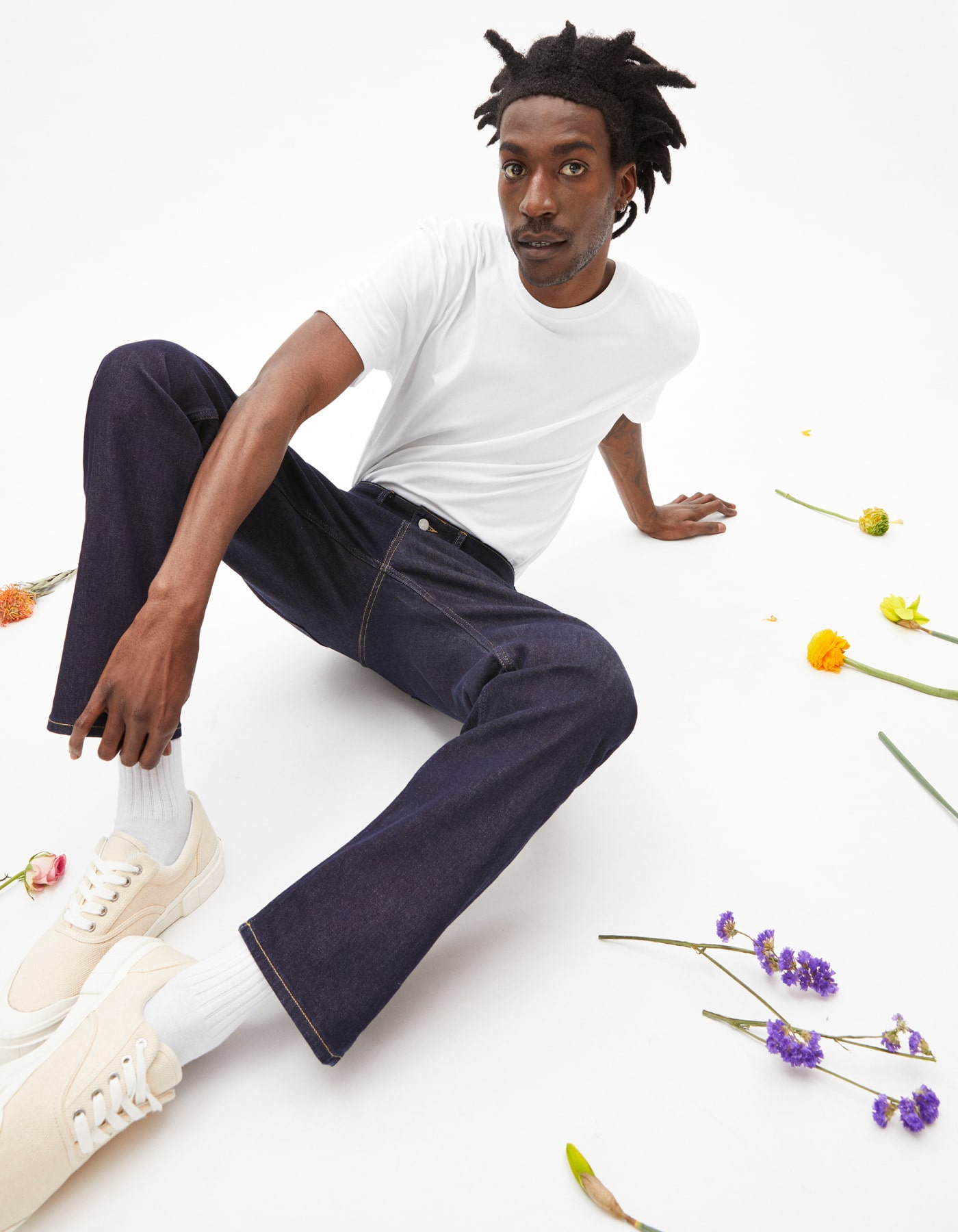 Trash inside! We cherish waste as a valuable resource and use 20% recycled organic cotton from our own production waste.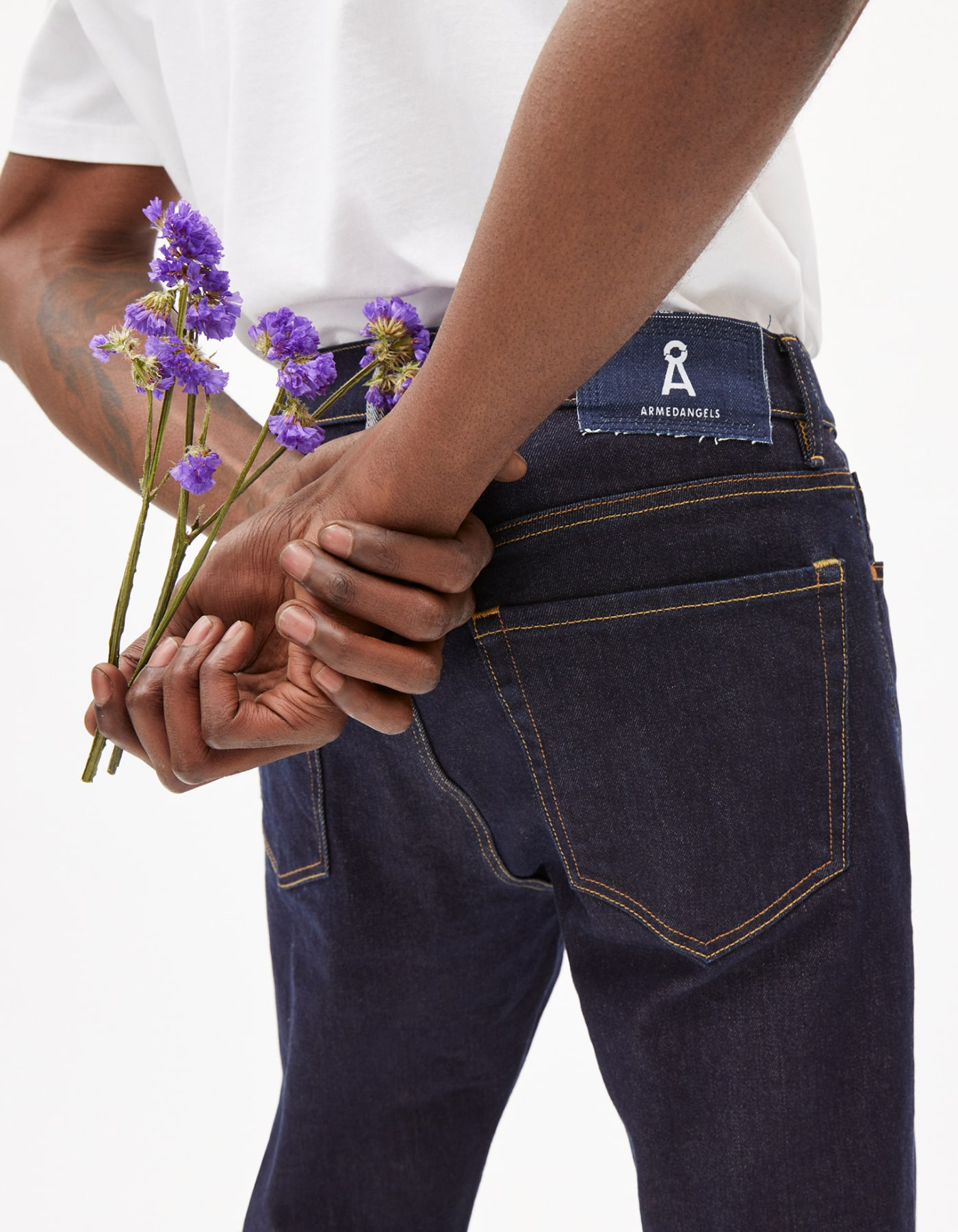 We're reducing the carbon footprint by 61% vs conventional Jeans. And we even beat our own high benchmarks, saving another 13% water compared to our popular, sustainable DetoxDenim.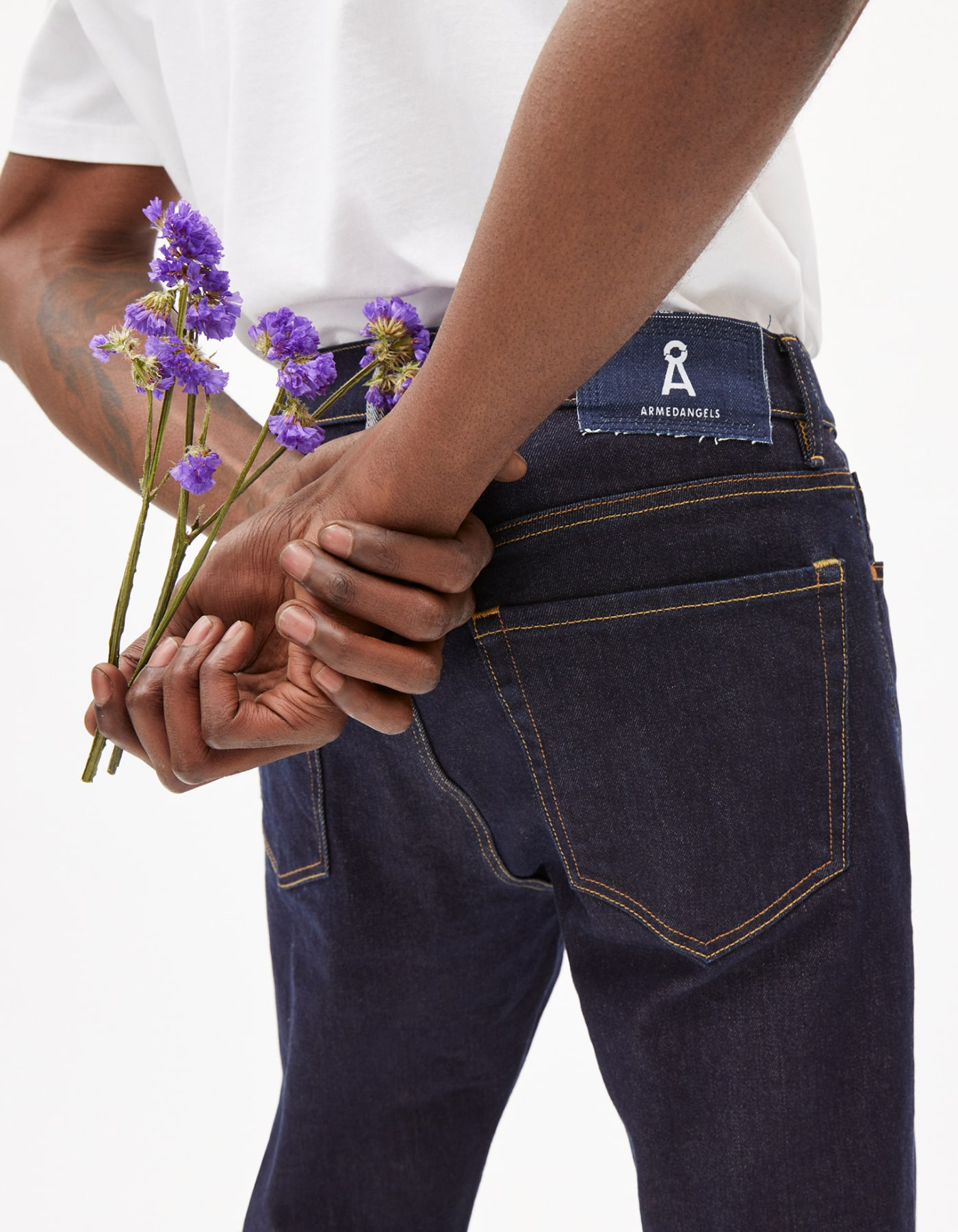 We're using Tejidos Royo's innovative Dry Indigo® technique - No Water, 89% less chemicals, 65% less energy.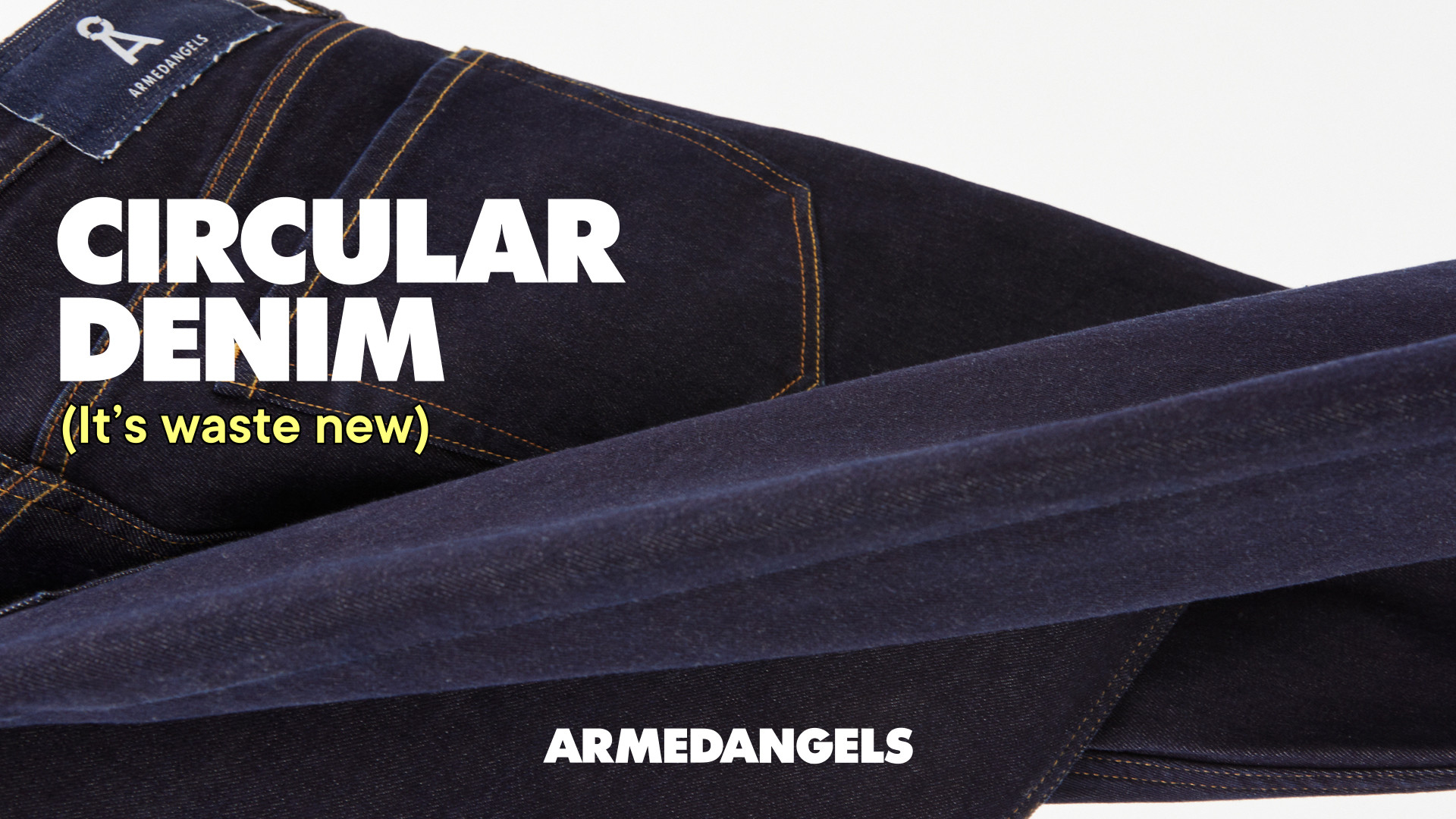 HOW WE TURN TRASH INTO FASHION
Both our Circular Denim and our Circular Tee are made with fiber our partners create in a mechanical recycling process. By that we save precious virgin fiber and walk the talk when it comes to avoiding waste and using trash as a resource.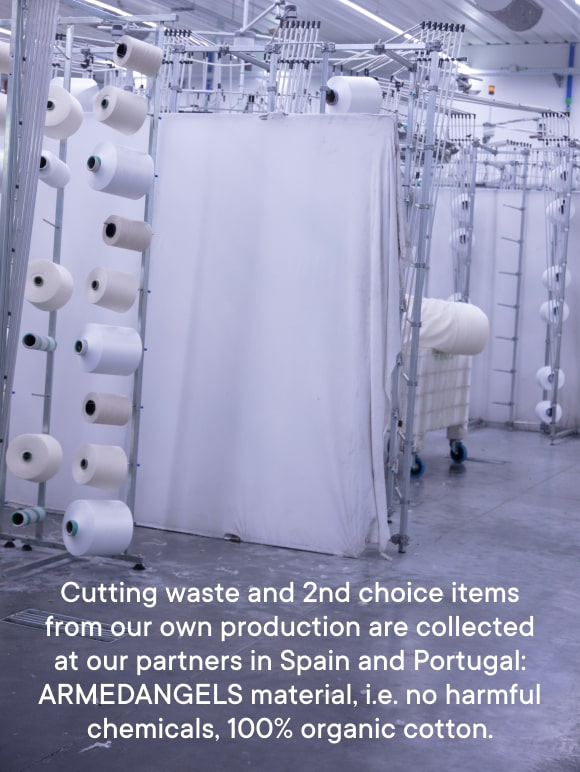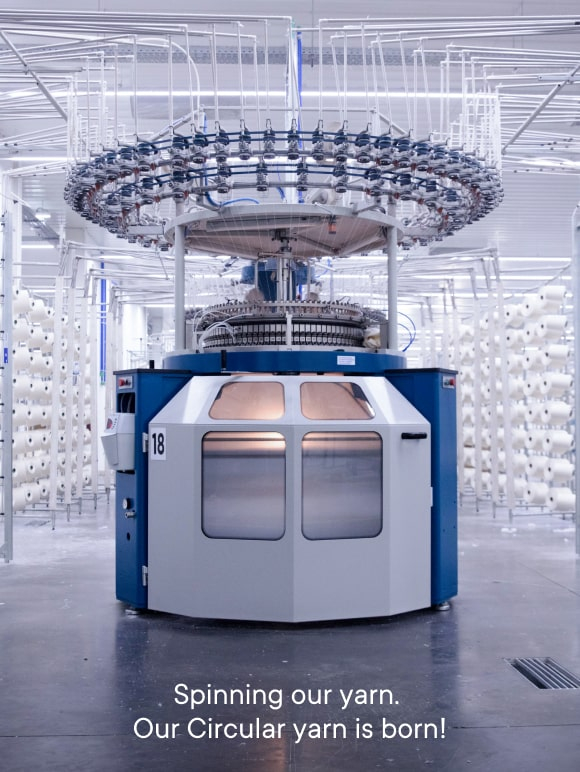 Important Questions & Answers
What to be aware of with our Raw Denim and Unwashed styles?
Our Fjella Cropped Circular raw denim and Dylaan Circular unwashed come in a rich, untreated indigo blue. Denim in its original form, so to speak. You can enter them individually, which results in a personal "fingerprint" on the pants, for example creases. It's best not to wash denim in these color variations for as long as possible if you want as much personality as possible for your denim. Important: less treated also means that the denims can stain a bit more than heavily treated washes. You should therefore avoid light blouses, t-shirts or white sneakers in the beginning.
What is the best way to care for my Circular Denim?
Overall, of course, wash as little as possible...
Always follow the instructions on the care label - here you will find the recommended wash cycle.
Use a low spin cycle.
Always wash your denim inside out (close the buttons).
It is best not to fill the washing drum too much.
Avoid fabric softeners and powder detergents - use gentle liquid detergents instead.
Sustainable color detergents ( organic ) are particularly suitable.
Air dry instead of tumble dry - this can sometimes take a while, but it's better for your denim and the environment.
Your favorite denim needs a repair? Check out our repair guide.
How do we close the loop?
Circularity goes beyond recycling. It's about saving resources, avoiding waste, using products for as long as possible and ultimately keeping resources in the loop for as long as possible. We're changemakers, walking the talk: therefore we introduced our Take-Back-System. This is our pilot solution to keep fashion in the loop and make our customers part of the cycle, pioneered in our home market, thus currently only available for customers in Germany. Our plan: extend it to more countries and product groups.